Cultural Travel - Georgia
Cultural Travel - Georgia is a family company of Tamar Lomidze, Georgia and Svend Waage, Norway. We give you a unique possibility to experience Georgian culture and tradition from inside through our specialized service.
Our services
Our service is tailor-made and we find unique solutions for each individual and group.
Tour- samples l Culture in depth
Special tours l Other services
"The feeling of getting on the inside of Georgia was absolutely unique." Customer's quotes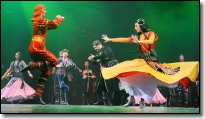 Actual projects

Promoting Georgia

Presentation of Georgian culture in Norwegian national TV.

Teaching Georgian traditional folk songs to children.

Presentation of Georgian poetry, fairy-tales and legends.

Tamar Lomidze and Svend Waage are featuring Georgian culture in Georgia and abroad.
Georgia in Caucasus
Georgia is located on the historical Silk Road at the borderland between Europe and Asia. Here, you can experience the astonishing nature, culture and tradition of one of the most ancient civilisations in the world. Wine, Orthodox Church, folk music/dance, table-tradition and immense hospitality are all parts of the ancient Georgian culture and tradition.
"For once someone has drunk from the Kura River, he will always long to go back to Caucasus... for I've drunk from the waters of Kura River"
Knut Hamsun